Books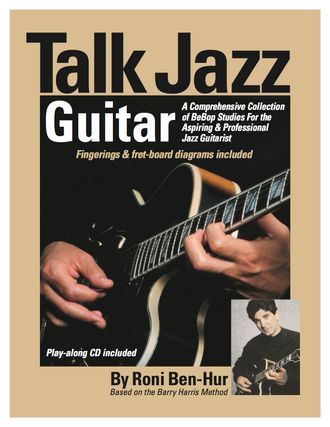 Talk Jazz
A collection of musical excerpts, exercises and ideas incorporating jazz motifs and improvisational concepts designed to familiarize students and music professionals, at any level, with jazz vocabulary and music theory. Derived from the teaching methods of Roni's long time colleague and mentor, jazz piano legend and educator, Barry Harris, TALK JAZZ is now distributed internationally. This intuitive guide is receiving wide acclaim for its innovative approach, comprehensive substance and play-along CD.
DVDs
Chordability
Mastering The Art Of Jazz Voicing For The Guitar
This DVD features 20 lessons packed with invaluable concepts and techniques of jazz harmony spelled out clearly and throughly by Roni for all guitar players. The topics range from basic chord voicings to advance manipulation of chord progression. A must for any guitarist that want to add colors and spices to their chord playing.